Creative recycling is not only a great way of reducing waste and helping the environment by giving objects a new life, but also a moment of recreation and meditation due to manual and mental activity. Is known that dedicating time to manual work is a therapeutic ritual for our mind and spirit.
Handcraft, out of its many perquisites, has the one of reducing stress, and because of that, more and more people spend their time taking care of vegetable gardens or gardening, knitting, handcrafting…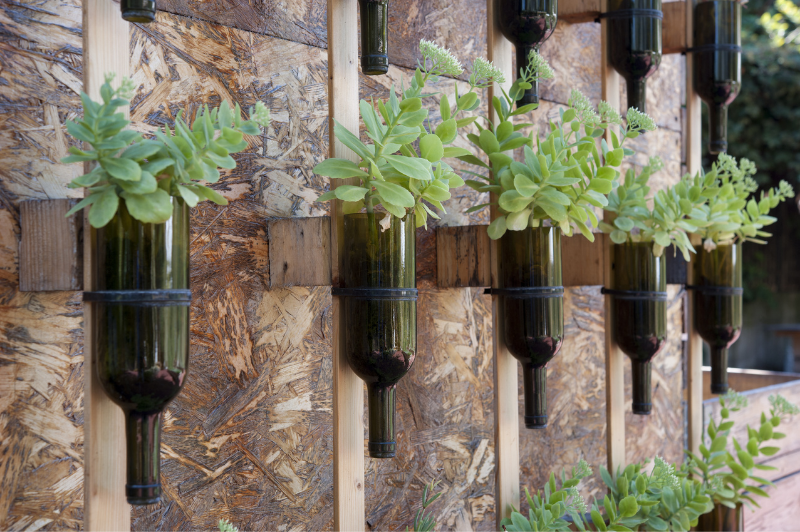 3 WAYS OF RECYCLING WINE BOTTLES
If at home you have empty wine bottles, instead of throwing them away, you could give them another chance by turning them into furniture.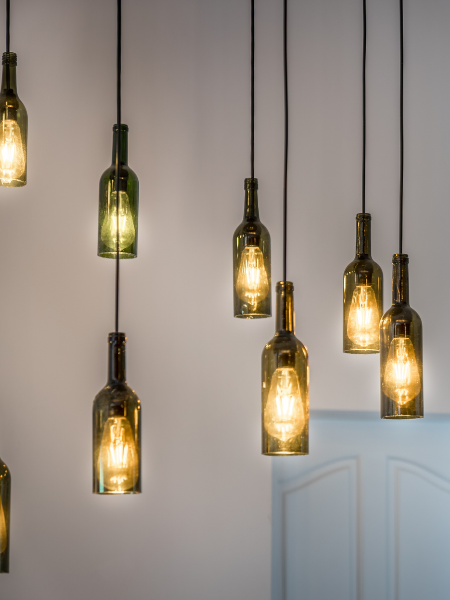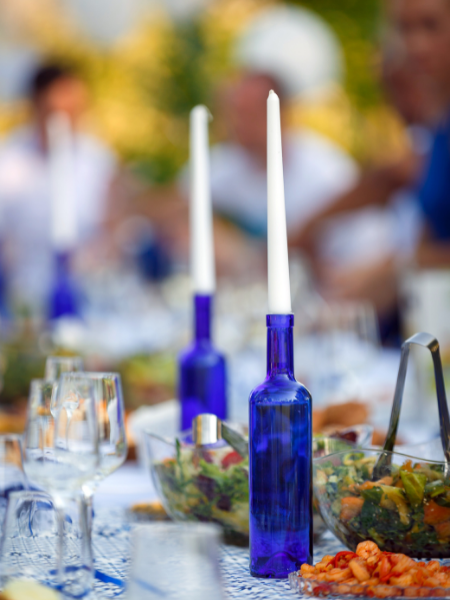 CANDLE HOLDERS
Candle light is undoubtedly the most romantic thing to have inside the house; then why not create some candleholders using the wine bottles. It will only take cutting the bottom part of the bottle, on different heights and then positioning a candle along the neck. Or else, by maintaining the bottle integer, it can be filled by small rocks of different colours, and then a long white candle can be inserted inside. The chic effect is guaranteed!
SMALL BELLS
If you have a garden, a great way of reusing empty glass bottles at home is to create some decorative bells of a suggestive sound.
The steps include carving the bottom of the bottle and attaching a string inside the neck with a piece of wrought iron at the end, to have an instrument played by the wind to place on the porch or on the terrace.
FLOWER POT
Empty glass wine bottles can also become flowerpots, in this case, it is possible to paint them in metallic, opaque or fluorescent colours or even decor them with glitter powder to be attached using a specific glue. If you are already at an advanced handcrafting level, another solution is to create a pot by coating it with the decoupage or coloured wool strings.
In this way, it will be possible to give a unique touch to the bottle by using different colours and exhibiting different effects, based on the type of furniture in the house.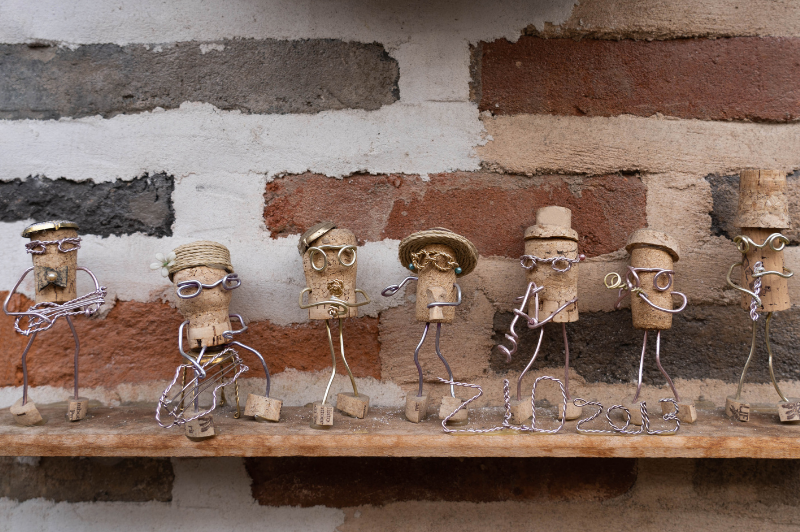 WHAT ABOUT CORK STOPPERS?
If your free time is possessed by creativity, do not worry, we have ideas also for the recycling of cork stoppers.
With a hacksaw, some glue or silicone, it will be possible to create empty pockets, mirror frames, coasters, keychains and also games such as a funny cork snake.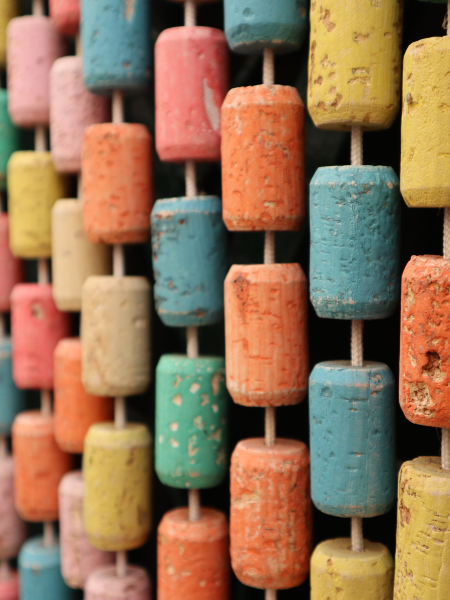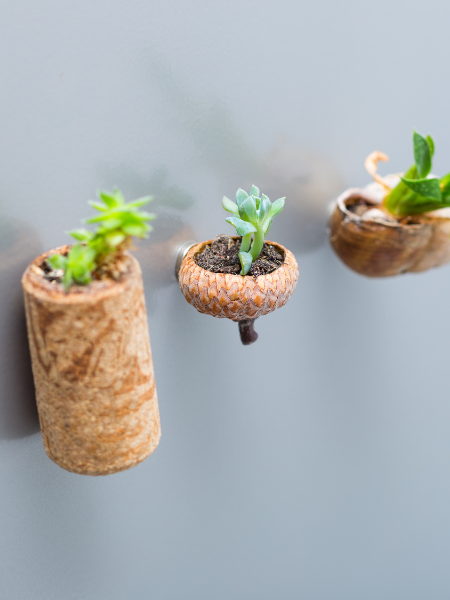 Four original ideas for reusing bottles and caps: and we are sure that many others will come to mind, especially when faced with a bottle with a creative design. Like Serena 1881 Prosecco DOC Biologico Brut: a captivating bottle, with a color that strikes at first glance. Ideal for a wine produced with organic methods, to rethink creatively and sustainably the ancient link between man and the vine.
BENEFITS OF MANUAL WORKS FOR THE BODY AND MIND
Manual works stimulate the senses and help to maintain mental creativity. It therefore regards activities to do in your free time to elevate your mood, reduce stress and produce endorphins.
A winning mix to choose handcrafting as a personal hobby.
Find out which #chooseyourway personality are you!
Take the quiz!