Alessandro Zanardi, mostly known as Alex, is the perfect example of who won both in life and in sport. Known for his strength, determination and his courage, Alex has overcome the biggest challenges inspiring millions of people all over the world to overcome their limitations.
Who is Alex Zanardi
Born in 1966 in Bologna, his life begins at full throttle.
Already in his teen years he begins to cultivate a passion for the engines, beginning to compete first with the karts, then in the minor categories of racing cars, reaching finally the Formula 1 competitions.
His life takes a drastic turn after a terrible accident during a Formula Kart competition on the 15th of September 2001, where a violent clash caused him the loss of both of his legs.
After a long convalescence and a hard rehabilitation, Alex began his second life.
"When I woke up without my legs, I looked at the half that was still there, not at the half I had lost"
Ever since then he took part in competition for disabled athletes, beginning a new sport career in paracycling competitions, winning and becoming even more an example of strength and tenacity.    
The rebirth and the victories
The complete metamorphosis from being a driver to a hand-bike champion happens during the London Paralympic games in 2012, where he conquered two gold medals respectively for time trials and road racing competitions, and a silver medal in the team relay.
"You see, I believe the Paralympic sport has been permanently legitimized in London […]

Yet being one of the emblems of that Paralympic is something that will remain forever."
From this moment on, Alex has collected an incredible amount of victories: at the Nottwill World championships in 2015 he won all the competitions he took part in. After winning in London in 2012, he celebrated his second victory at the Paralympic games in Rio de Janeiro in 2016. At the World paracycling championships he won a gold medal for the team relay, and became the time trial World Champion.
In 2017 he placed himself first for the sixth time over seven participations in the Rome hand bike Marathon.
On the night before the Paralympic games of 2016, Alex reflected on how destiny put him to the test but also at the same time gave him many opportunities that he was able to grasp. It is from his desire to share and rebirth, that he wants to make others feel the same emotions he felt during his life. It lights up in him the will to donate an opportunity to those who would like to get closer to sport but do not have the possibilities to do so: this is when Obiettivo 3 is born.
Yet another challenge
Alex's sport career was going full sail ahead, when on the 20th of June 2020 he got run over by a truck while running on his hand bike for a charity relay.
He got surgery at the Scotte hospital in Siena, and then kept under observation in the intensive care unit at the San Raffaele hospital in Milan.
Finally, in November he became stable and is transferred in Padua.
Because of the brain injuries he underwent through a long rehabilitation process still ongoing to this day. After spending a lot of time at many rehabilitation facilities, on January 2021 he was finally allowed to go back home to his family. During these two and a half years the family asked for and obtained privacy and discretion. But on the newspapers, there's still space for the champion: the doctor that is following Alex's rehabilitation claimed in an interview that:
"[Zanardi] told me: 'we have to work on this, I want to get better' and he really did it. Every day for a long time he came to his therapy sessions with a strength that has left me speechless"
Yet another testimony of the tenancy of this incredible athlete and man
Serena Wines 1881 and Obiettivo 3: two special Prosecco for Alex Zanardi's athletes
Obiettivo 3 is a listening centre other than a sport one: the ultimate goal is to give support to athletes with disabilities giving them the experience and assistance, but also to define together the sport related goals.
As Serena Wines we have decided to create two "Special edition" bottles: one of Prosecco Doc Treviso Extra Dry Millesimato and one of Prosecco Doc Rosé Brut Millesimato to support Obiettivo 3.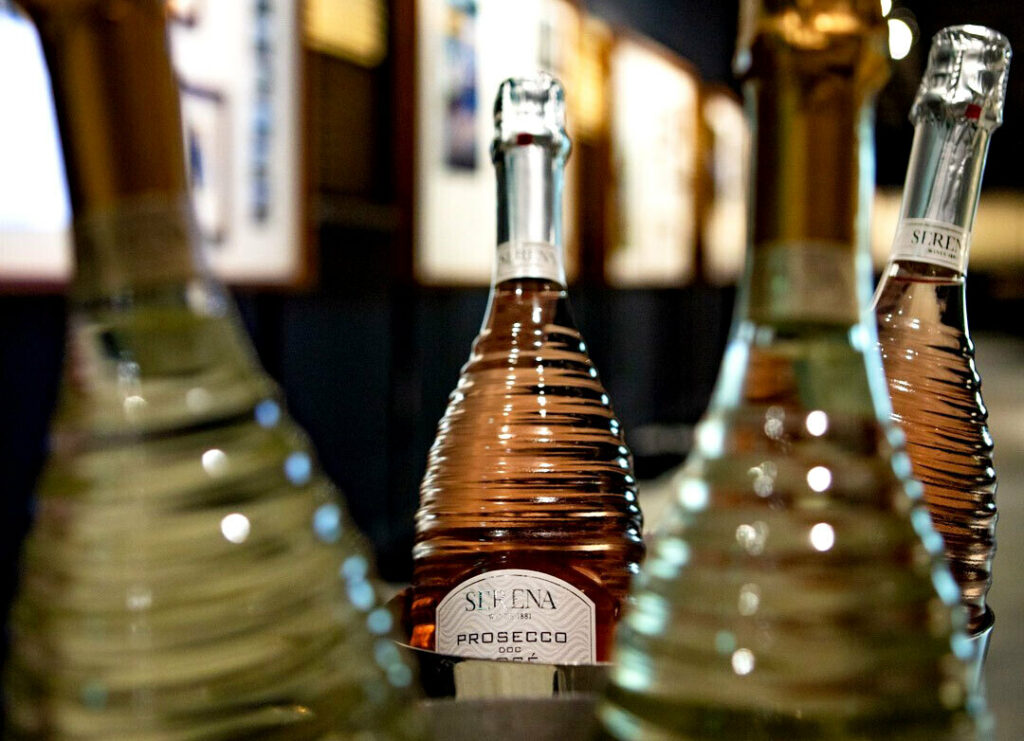 "We're dealing with two unique bottles, of which we have realized only 50.000 pieces to collect, donate or drink together with friends"
explains Luca Serena CEO of Serena Wines 1881.
The selling of the bottles, presented during Vinitaly in 2022, has the objective to support and promote the association.
The values of Serena Wines push us every day to work in an ethic and responsible way. We, as a company, have always been closely sport-related and this is the reason why we have decided to link our name to the one of Alex Zanardi and his association.